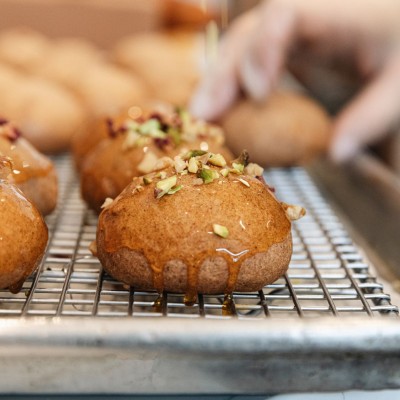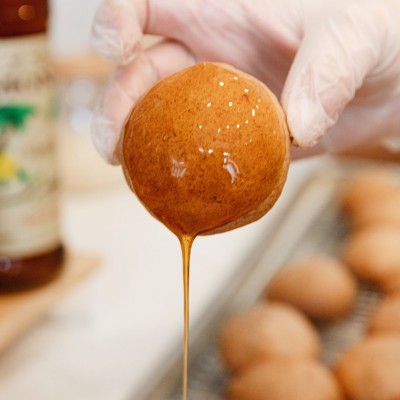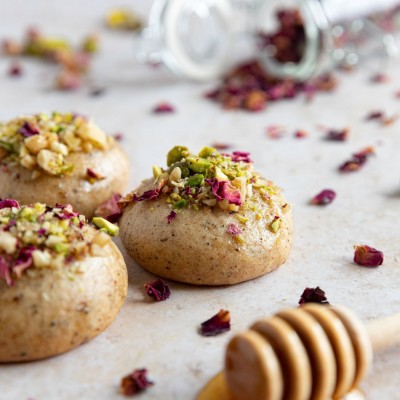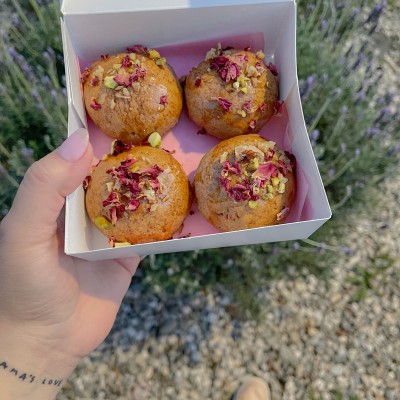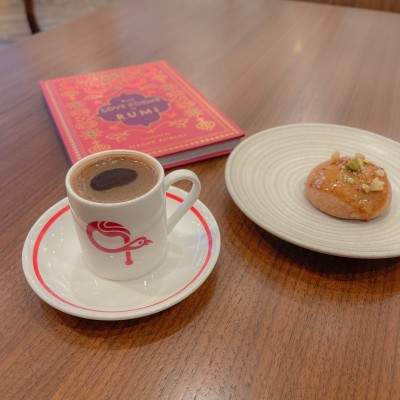 Baklava Tea Cake
---
This ambrosial, honey-drizzled tea cake, inspired by the time-honored baklava, is flavored with crushed walnuts, chopped pistachios and adorned with rose petals. *Vegan syrup available upon request.
ORDER ONLINE
0 customers Baklava Tea Cake! Leave a review to let us know what you think.
You may also like
---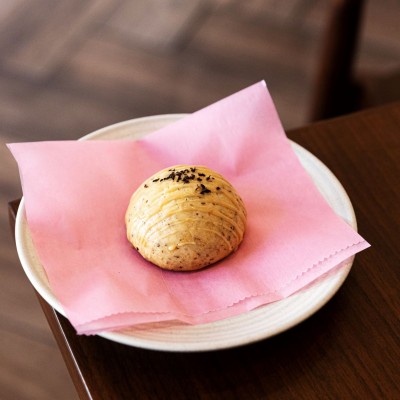 Inspired by the much adored Cha Yen, our signature Thai Tea mix steeped in sweet milk and house-brewed black tea, makes this flavor-packed tea cake an instant favorite..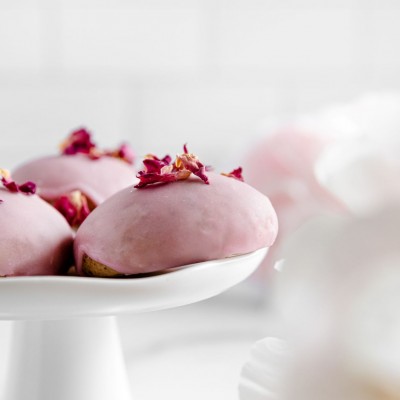 Earl grey and rose essence delicately combine to make this sumptuous tea cake, sprinkled in petals, a high-tea experience. Always Plant-Based & Organic.
Our most celebratory tea cake is made with aromatic vanilla bean and a touch of French cognac to provide a sophisticated take on the timeless birthday cake. Always Plant-Based & Organic.